Best rental car price in Utsunomiya !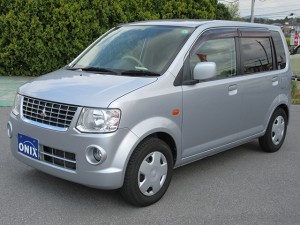 Best rental car price in Utsunomiya!
33000yen for monthly rental
1650yen per day !
Personal and property damage insurance and personal injury protection included.
Minimum 1 day rental for 1650 yen
We offer the best price !
Best rental car shop in Utsunomiya !!
Simple application process…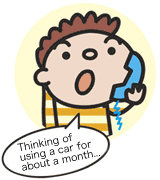 Just call us !
There are many cars available but some may be on service. Recommended early booking, 2-7 days before you need.
Please tell us …
1) your name
2) address
3) phone number
4) desired date
5) for how many days you need the car
Your booking is done !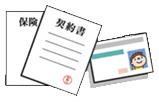 Please bring your valid driver's license with you.
Automobile voluntary insurance will be activated by submitting the application form.
Payment will be completed in advance.
Your booking is completed.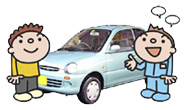 You will receive your car.
Please check with us to see the full tank of car,
and if there is any damage or defect on the car.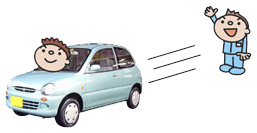 Drive safe !
Please fill up the gas.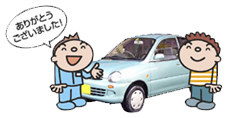 Welcome back !
Please check with us the condition of the car.
The gas tank needs to be full when returned.
Precautions
Automobile voluntary insurance
Compensation for personal damage-no limit
Compensation for property damage-no limit
Personal injury protection-30000000 JPY
The articles mentioned above are applicable only for driver.
Optional insurance plan is also available.(1000 yen /day)
In case of an accident,the optional insurance plan covers the total compensation Auto mobile physical damage.